On Saturday, six aikidoka from Oberursel met with members of the "Aikido im Hof" dojo in Duisburg for a joint practice.
During the friendship visit, Duisburg teachers Sonja Sauer and Peter Menke joined forces with Oberursel teacher Klaus Meßlinger, and together they taught two intensive sessions in the form of a relay training. After class, there was enough time for a lively exchange over dinner before the group from Oberursel headed home.
Many thanks to Sonja and Peter and the Duisburg group for their hospitality and the many inspirations, on and off the mat!
Website of the Duisburg dojo: https://aikidoimhof.de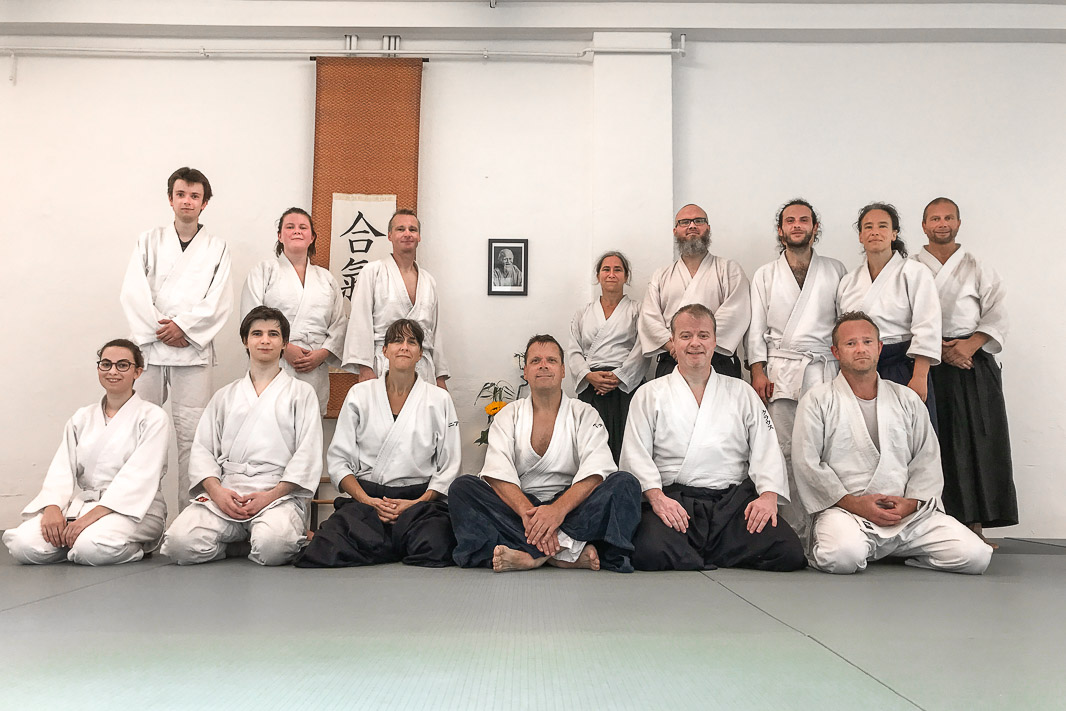 Front centre: Sonja Sauer, Peter Menke and Klaus Meßlinger