5 Years – My Thoughts on the New Year
Details

Created: Monday, 31 December 2018 12:00
This New Year has a special meaning for us: in a few days, 5 years ago, we conducted the first class at the dojo. It is a good occasion to think about where we are today and how we got here. Since the beginning, 70 people joined our dojo, of which 50 are still with us – this is a marvellous development that I had not anticipated in January 2014. Since that date we organised 60 seminars and special events which brought many people from all over Europe to Oberursel.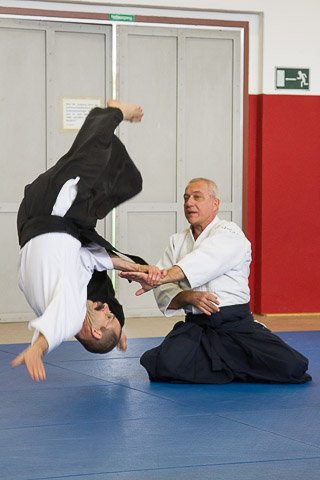 Inauguration with Roberto Martucci But pure strength in numbers has little relevance to me. I find it much more important that the right people have come together whose enthusiasm and dedication created this community. A community that practises with sincerety and perseverance, while keeping an open mind and having fun. The aiki way is not an easy one, but eventually it enables us to better perceive ourselves and others, to develop a sense for the dynamics of conflicts and how we can peacefully reconcile confrontations. New beginners and visitors experience this first hand when they step on the mat, receiving a warm welcome and being treated with respect and patience.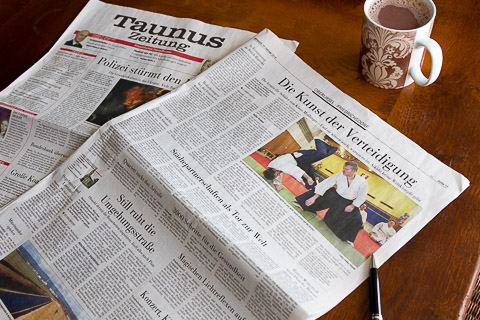 Newspaper article A valuable element of our dojo life is the regular exchange with aikidoka from all over the world who come to visit us or whom we meet elsewhere. These our friends help us to scrutinise our certainties, they challenge us and allow us to find new perspectives on familiar routine. I am much obliged to both teachers and participants of our past events for their passionate support of our joint research.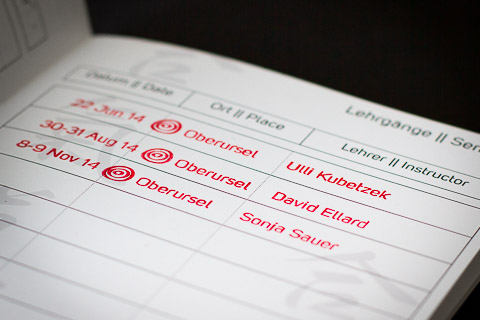 First events 2014 Our anniversary year 2019 will be particularly ambitious: as an exception to our usual pattern we will organise 6 weekend seminars and 3 special events with teachers who are very close to my heart and who have over the years espoused the development of our dojo. It is a challenging schedule, but we hope to return something to the aiki community which has contributed so much to our growth and well-being over the years.
I would like to thank my teachers who have guided and advised me over the years, for sharing their research and helping me connect some of the dots of the greater picture (many more still to be connected): in particular Endo Seishiro shihan, Jan Nevelius shihan, Jorma Lyly, Mouliko Halén, Ulli Kubetzek and Antony Pinchbeck.

Ulli Kubetzek A very special and heartfelt "thank you" goes out to all the people who supported me at a time when it was unclear whether the dojo would be sowing the seeds of a thriving community. First and foremost I would like to thank my long-standing teacher Ulli Kubetzek who taught me and guided my research for over a decade, who introduced me to the aiki family, later encouraged me to start my own group and whose example is always present in my way of teaching and researching. I am deeply obliged to Daniel Slamal and Rainer Grebner of TV Weisskirchen who welcomed me to open the dojo as an department of their traditional sports club, which had previously not offered any kind of martial arts. Christoph Stangier organised our very first and very affordable set of tatami, and Roberto Martucci taught the inauguration seminar.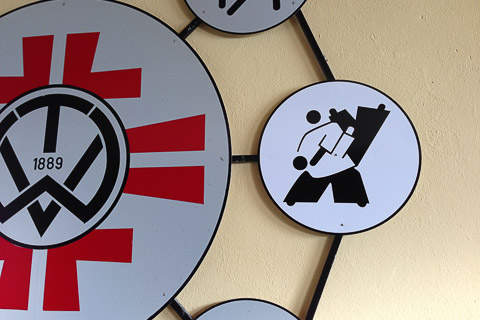 TV Weißkirchen Many more people—from the club, from connected dojos, friends and family—have stood at our side, and they will always have a place in my heart. I am particularly grateful to my wife without whose unending patience and support I would not have managed to come this far.
I sincerely hope that this group will be the ignition spark for many decades of joint development. A happy New Year and good connections to you, our friends, and your families!
Klaus Meßlinger